On April 15, 2022, Shanghai RAAS Blood Products Co., Ltd. ("Shanghai RAAS") and Grifols ("Grifols") signed a cooperation agreement to confirm that Shanghai RAAS and its subsidiaries Tonglu Biopharmaceutical Co., Ltd. ("Tonglu Biopharmaceutical"), Anhui Tonglu Pharmaceutical Co., Ltd. ("Anhui Tonglu Pharmaceutical"), Zhengzhou RAAS Blood Products Co., Ltd. ("Zhengzhou RAAS"), and Zhejiang Haikang Bioproducts Co., Ltd. ("Zhejiang Haikang") are the exclusive distributors of the Grifols nucleic acid detection ("NAT") product portfolio in China. This is an important step for the strategic cooperation between Shanghai RAAS and Kiliford, marking a new chapter of win-win cooperation between the two parties.

Nucleic acid detection is widely used in pathogenic screening tests for blood-borne samples. Due to its high sensitivity and accuracy, China will apply it to the detection of more than 15 million donated blood samples in 2020. At the same time, as a supplement to the compulsory serological test requirements, the NHC also expanded nucleic acid testing to include more than 15 million samples of plasma each year. Due to problems such as huge sample volumes and outdated instruments and equipment, the development of nucleic acid testing has faced considerable challenges in recent years.
The Guiliff nucleic acid detection solution includes the software named Procleix. ® Brand's molecular detection service is based on Procleix which has characteristics of fully automatic, multifunctionality, intelligent operation and other characteristics ® The Panther System, which is able to effectively carry out nucleic acid testing of blood and plasma within a relatively small footprint, can solve most of the challenges facing nucleic acid testing at this stage.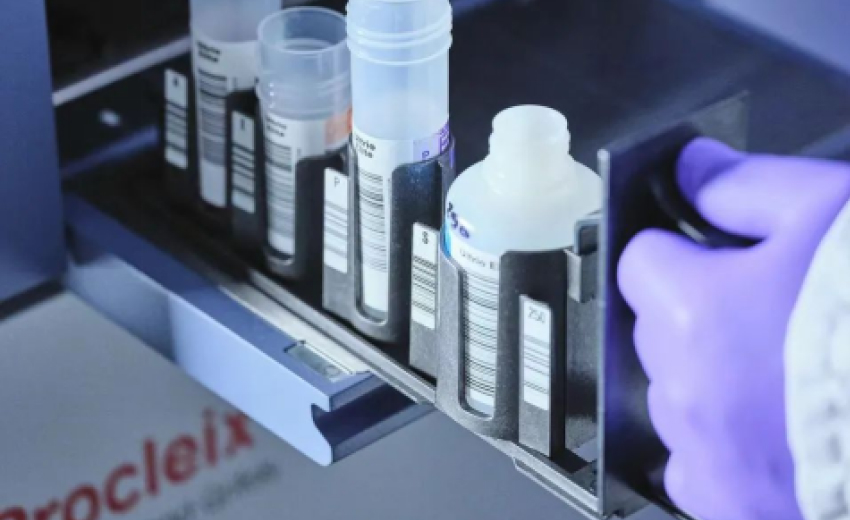 As a leading enterprise in the blood products industry in China, Shanghai RAAS is one of the earliest blood products companies to adopt nucleic acid testing. Since 1999, it has conducted three tests on plasma collection and blood product production processes, with testing requirements higher than national standards, ensuring the safety of raw materials and finished products. Currently, Shanghai RAAS has 4 blood products production bases and 41 plasma stations in 11 provinces across the country. In this cooperation, Shanghai Laishi will import and sell the nucleic acid detection platform of Kilifone, which adopts TMA (Transcription Mediated Amplification) technology and can be used for high-sensitivity molecular testing of blood and plasma screening, thereby quickly and efficiently detecting viruses such as HIV-1, HIV-2, HCV and HBV.

Shanghai Lex will complete all necessary authorization and licensing procedures during a transition period of approximately 6 to 12 months, gradually and smoothly implement sales and marketing activities for the nucleic acid detection product portfolio (only in mainland China, excluding Taiwan, Hong Kong, and Macao), and assist Jiliff in providing pre-installation, installation, and technical support services to customers.